Commercial Lighting Installation in Southeast Wisconsin
Brighten up Your Business with New Lighting
Lighting can affect the mood, productivity, and safety of your employees. Ideal Electric's commercial electricians will consider the size, color, and layout of your business's interior when completing a lighting installation job. Our team will develop a solution that fits your budget and provides the desired result.
If you are looking to customize your existing lighting or upgrade your fixtures for increased efficiency, we have a solution for you. We offer the following lighting solutions for commercial and industrial properties:
Security lighting
Landscape lighting
Architectural lighting
Lighted signage
Lighting upgrades
LED retrofitting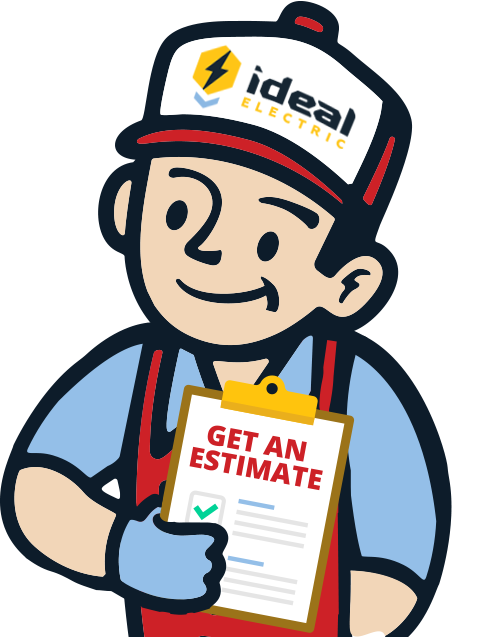 What are the Benefits of LED Retrofit Lighting?
Warehouses, factories, and other large commercial buildings rely on dozens of lighting fixtures for illumination. Most facilities rely on the outdated and inefficient high bay and low bay fittings. Upgrading your existing lighting with energy-efficient LEDs has numerous benefits including:
Reduced energy consumption
Replacing old halogen or incandescent bulbs with LEDs will save your facility money in 12-24 months after the installation process is completed. LED emitters also last much longer than conventional light bulbs, lessening the maintenance costs.
Increased productivity & safety
Lighting has a direct role in a working environment. Workplaces that are well-lit and provide better lighting "quality" are proven to improve the productivity of employees. Having brighter lighting will also increase visibility in warehouses and shops for increased safety.
Less environmental impact
LED emitters use up to 50% less energy than conventional bulbs and can last over 5 times as long. Fewer LED lamps need to be produced annually which reduces the number of packaging materials and fuel needed for transport.